Community
Help on FetchCFD Community, comments, likes and follows. Searching and downloading projects.
Keywords in this Section
FetchCFD Community
The FetchCFD Community is a place where engineers, designers, students, researchers, scientists and manufacturers from around the world can publish and share their simulations, CAD models and more and learn from one another, and tackle the engineering and scientific problems via simulations.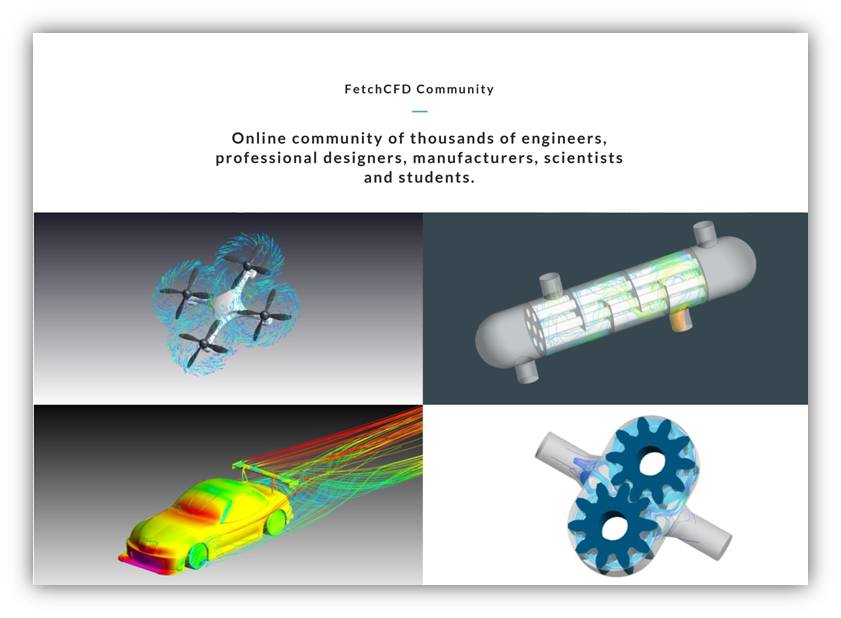 Responses (Comments), Likes and Follows
Like a project on the project page! Click on the 'Like' button found just above the project title on project page. To follow the work of a FetchCFD member click the 'Follow' button next to 'Like' button on project page or click 'Follow' button on profile page of that member. Once you have started following a member, you will be regularly notified about the activity of that member on your
FetchFeed (feed) page
.

Respond to the projects of community members of FetchCFD by posting responses on project pages. Give them your feedback or ask them questions in the response section in a constructive way by clicking 'Add Response'.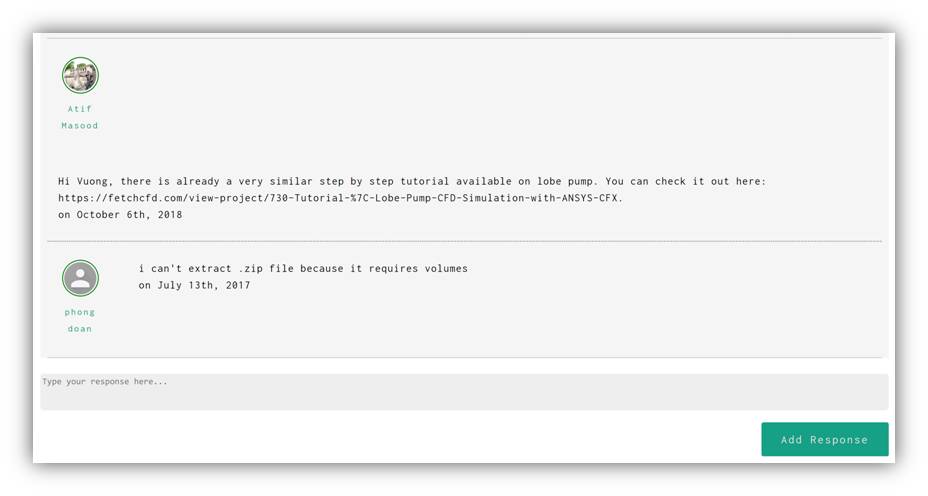 Note: We have a be nice policy. Be positive and constructive while commenting.
Searching Projects
FetchCFD is world's first and only open simulation library. There are thousands of simulations, CFD, FEA, CAD, 3D models, codes etc. in the library so chances are high if you want it, we have it!
To find a project in the Library:
Enter a search term related to a specific project you are looking for in search bar (rectangular bar with text "FETCH FOR ME") at the top right corner of any FetchCFD page and hit enter.

FetcCFD will show you the search results related to your search term.
If you dont find what you are looking for:
- Make sure that all words are spelled correctly.
- Try different keywords.
- Try more general keywords.
Tip: To imrove your search results try using different keywords.
Downloads
Click the 'Download' button located on the right side of the project page.

A new window will pop up with list of all the files attached with the project. To download all files as one RAR file click 'Download All' button or click on individual file to download only that file.

Download Time
Before a project or files can be downloaded as one rar file, FetchCFD needs to prepare the required files. This could take some time depending upon the total size of the project files.
Can't find what you are looking for? Send us a message at contact@fetchcfd.com