Editing
Manage and edit your projects on FetchCFD.
Keywords in this Section
Making Changes to Your FetchCFD Project
If at any point you would like to change the name of your project, add additional images or files, or make any other changes, you can do this by editing your project.
To edit a project:
- Navigate to your My Contributions page by the clicking burger menu (three small black bars) in the top right corner.

- Once on My Contributions page, click 'Edit' to change the details of the project you want to edit.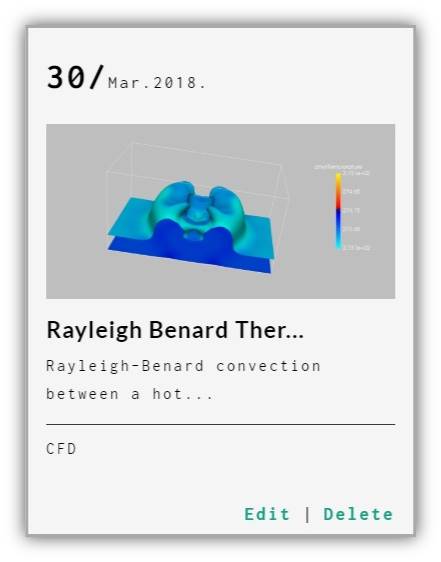 This will open project edit page. On this page you can:
- Edit the project title, description, categories, and tags
- Make the project private or password-protected (FetchCFD Premium accounts only)
- Allow or disallow members to contribute to this project
- Do changes related to Refetch
When you're finished, click submit.
You will get confirmation that your project has been successfully updated.
WELL DONE! Project successfully updated
Private Projects
A Private project is "unlisted" - it won't show up in searches or public galleries, and it won't be indexed by search engines. Anyone with the URL can view and embed the Private project. If you add a password (only available for FetchCFD Premium users), no one will be able to view the project without entering the password, even if he or she knows the URL.
To make a project private:
- On your My Contribution page, in the project summary block of the project, click the Edit button
- Check the box next to "If you wish to share your work with selective users only or keep it to yourself".
- Type a password (only valid for FetchCFD Premium users)
- Click submit
Note: You also have possibility to make a project Private during upload.
Delete a Project
To delete a project, go to My Contributions page, then click Delete on the project summary block of the project you want to delete.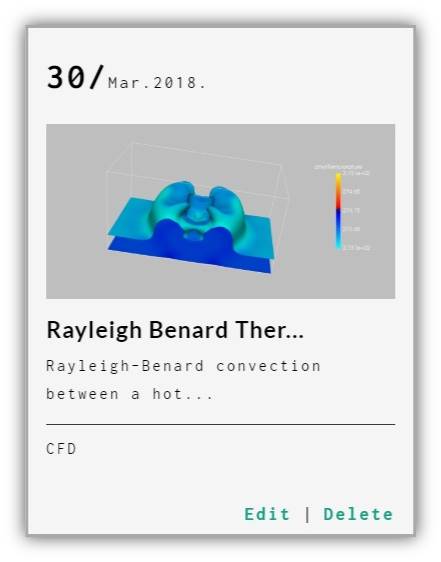 Important! Deleted projects are not recoverable. You will lose all important project stats like views, and likes, and shared/embedded links will no longer work.
Can't find what you are looking for? Send us a message at contact@fetchcfd.com